The genius of the Original item Building Kit System is its simplicity
Designed specifically for mechanical and factory engineering, the MB Building Kit System & Lean Production Building Kit System uses aluminum modular designs that allow virtually unlimited configurations and ultimate flexibility.

Lighter, safer, more ergonomic and cost effective, the Building Kit System can be used to build everything, from simple frames to fully automated production lines.

The Lean Production Building Kit System is exceptionally versatile and is ideal for building needs-based material handling and picking systems.
Universal and Compatible
Modular compatible components can be used to extend, modify and combine structures as necessary.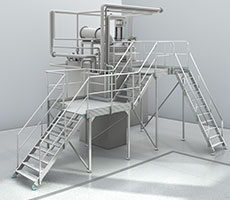 Light but Strong
High quality extrusions and aluminum profiles are lighter than steel and handle the heaviest loads.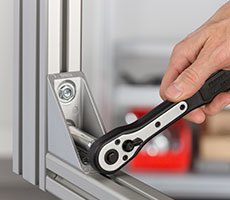 Highly Adaptable
Universal aluminum profiles and fasteners provide the flexibility to make continuous improvements as the needs of your operations change.
The Original item Building Kit System - Award winning for combining functionality and design.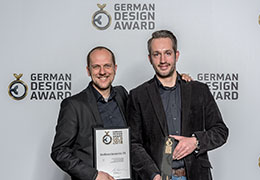 Functional, timeless and aesthetically pleasing from the very beginning - piece by piece, the Building Kit System from item has grown in line with the requirements placed on it. Each and every structure fits together to create a single, harmonious picture.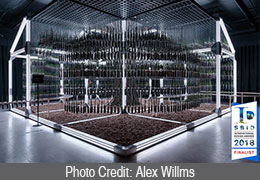 The 13-foot-tall, 625 square foot Wild Abode was named a finalist of the SBID International Design Excellence Award in the Public Spaces category, one of the most prestigious interior design awards. The Lightframe was created by STACKLAB and Boston-based architect Jonathan Enns using item´s extrusions.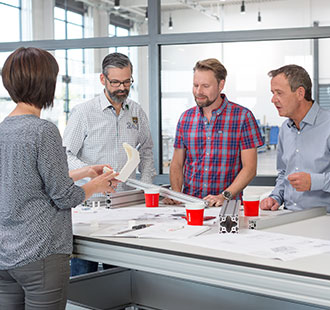 For more than 40 years, item has been providing engineers, integrators and production managers with the solutions they can count on to engineer change. We are proud to be the Original system behind great companies and are continuously innovating to help your ideas gain traction!
item provides custom engineering solutions for your specific applications
item delivers maximum availability and specialized customer care
at item, we are fluent at engineering, we speak your language!
Whether you are just exploring the options or ready to build a solution, item is here to help you every step of the way!

This is the item service difference! Because your ideas are worth it.®