Karakuri: A Low Cost Automation Solution
Karakuri has been a central element of the lean philosophy for several decades, where it refers to the simple but intelligent automation of processes based on physical principles: no drives, sensors, electricity or compressed air. By partnering with item much can be accomplished using gravity, weight, and counterweight, plus the ingenuity of your team - even with a limited budget.
Why is item Karakuri a Viable Solution?

Makes workflows more flexible.

Relieves physical strain.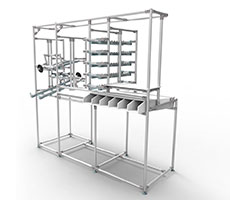 LPS Work Station with Karakuri
Enables a steady flow of parts to an assembly station.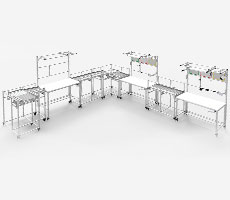 Modular Work Station with Material Conveyors
Use gravity to efficiently move stock and put it right in the hands of the employee who needs it.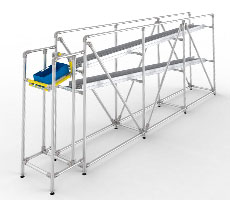 Karakuri Flow Rack
Move materials with ease and send on to the next step with little physical effort.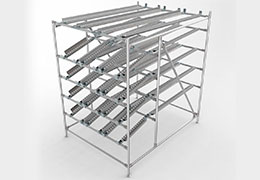 Do you need assistance finding the right solution for your project? Our online Solutions Center demonstrates solutions created by other clients, shared with the purpose of nurturing creative ideas for others.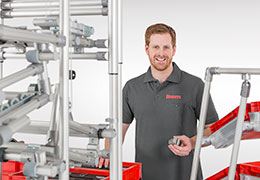 At item, our Karakuri and Low Cost Automation experts are ready to help you find a solution for your production challenges.


Why item?
---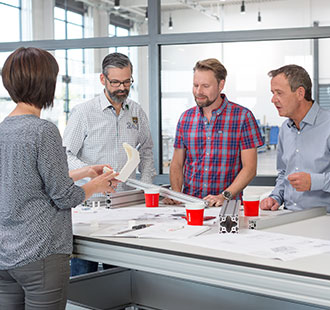 For more than 40 years, item has been providing engineers, integrators and production managers with the solutions they can count on to engineer change. We are proud to be the Original system behind great companies and are continuously innovating to help your ideas gain traction!
item provides custom engineering solutions for your specific applications
item delivers maximum availability and specialized customer care
at item, we are fluent at engineering, we speak your language!
Whether you are just exploring the options or ready to build a solution, item is here to help you every step of the way!

This is the item service difference! Because your ideas are worth it.®